Activities & Facilities
We believe in giving a pure, pollution-free environment, one with close proximity to nature, making it stress-free for children to learn, play and grow. Little Steps School offers the students with a number ofactivities and facilities for their growth and development.
Well Trained Teachers
Little steps school has a number of highly bright and talented teachers to guide the students in every aspect of life. Our teachers are well trained and experienced in their field. They have the ability and skills to impart quality education to the children.
CCTV
Our school campus is secured with CCTV Surveillance to keep the students and teachers safe. This also aids to keep an eye on every student and every activity at the school.
Low student - to - teacher ratio
Every care is taken to ensure that teacher - student ratio is not more than 1:20, this enables the teachers to have the individual focus on the child.
Smart Classes
Smart classes provide interactive atmosphere which results in more transperancy between teachers and students. Students can easily express through touching, writing and drawing, this also helps them to learn better.
Contests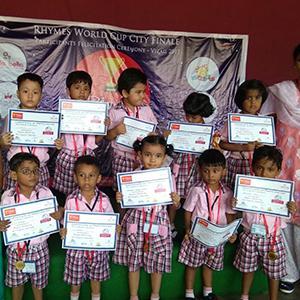 Fun contests such as colouring, Clay moulding, Rhymes, Poster making etc were conducted. Our kinder garten students participated in Rhymes World Cup And Global Prince and Princess contests and won several medals and certificates.
Field Trips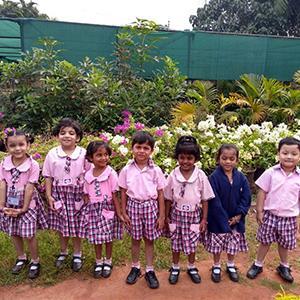 We will take the children to different places at regular intervals to give new experience of travelling.
Health Camps
Regular Health checkups were provided in the school campus for all the students to maintain healthy life style.